The Maui Wildfire: A Heartfelt Reflection and a Call to Preparedness
By Matthew Miller, RHB PM Visalia DBA Bruce Evans Property Management
Aloha to all our valued readers,
The recent Maui wildfire that tore through the picturesque town of Lahaina has been nothing short of heartbreaking. Lahaina, with its beautiful beaches, towering palms, and the warmth of its people, holds a special place in many hearts, including my own. It's one of the most treasured spots I've visited in the paradise that is Hawaii.
While nature's beauty is boundless and often leaves us in awe, its fury can be sudden and devastating. Our deepest condolences, thoughts, and prayers are with the families of the victims and all those who are grappling with the aftermath of this tragic event.
This unfortunate incident serves as a stark reminder that unexpected emergencies do strike when we least expect them. From the unpredictable rage of wildfires to the sudden onslaught of floods, earthquakes, or other natural disasters, we are all vulnerable to the unpredictable whims of nature.
It's easy to think that "it won't happen to me," but the truth is, none of us are immune. That's why it's crucial to stay prepared. As the saying goes, "It's better to be safe than sorry." Here are some proactive measures every family should consider:
Have a Pre-Written Plan: Designate a safe meeting spot, ideally both within and outside your locality. Ensure every family member is aware of these locations.
Prepare an Emergency Kit: This should include essentials like water, non-perishable food, first aid supplies, flashlights, and batteries. Remember to review and replenish it regularly.
Stay Informed: Install emergency alert apps on your phone or invest in a weather radio. Staying updated can give you those precious few minutes that might make all the difference.
Practice Drills: Just like schools practice fire drills, families should practice their emergency plans to ensure everyone knows what to do and where to go.
Stay Insured: Review your insurance policies annually. Make sure you're covered for different types of emergencies and understand the claims process.
In light of the Maui wildfire, it's our sincere hope that these recommendations might guide you and your loved ones towards better preparedness.
If you're looking for ways to help those affected by the Maui disaster, please consider donating. We've compiled a list of reliable links for relief efforts, and Bruce Evans Property Management is proud to make its own contribution to our cherished neighbors across the Pacific. We invite you to join us in extending a helping hand during these trying times.
PLACES TO DONATE:
Remember, the spirit of Aloha is resilient, and together, we can overcome any challenge. Our hearts, thoughts, and prayers remain with the people of Maui.
Mahalo for reading, and stay safe.
Warmly, Matthew Miller
Bruce Evans Property Management.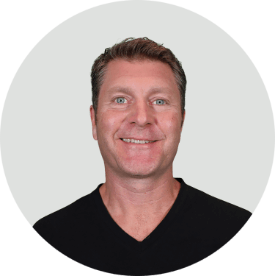 Matthew Miller
Owner of Bruce Evans Property Management
His extensive background as a business owner working within the property management industry allows him to provide valuable insights and strategies to the company. Along with a strong focus on client satisfaction and a dedication to delivering exceptional results, Matthew ensures that every client receives personalized attention and top-notch service.