Pickleball Popularity Surges in HOA Communities
Pickleball, a dynamic blend of tennis, Ping-Pong, and badminton, has claimed the title of the quickest expanding sport in the U.S., as cited by the Sports & Fitness Industry Association. Notably, from 2019 to 2021, its popularity surged by an impressive 40%.
In recent times, the pickleball phenomenon has prominently manifested within community associations, particularly in Visalia, CA, and neighboring cities where Bruce Evans Property Management actively manages several HOA communities. A comprehensive survey conducted by the Foundation for Community Association Research, involving almost 700 members spanning over 38 states and beyond, underlines the magnetic appeal of this recreational activity.
The survey revealed that over 30% of participants confirm the presence of exclusive pickleball courts in their communities. Remarkably, 37% have recalibrated tennis courts to cater to pickleball, while 8% are in the stride of approving or constructing new courts. The fervent demand for these courts is palpable, with 36% witnessing a consistent high demand and about 40% observing a surge during weekends and evening hours.
However, with booming demand comes its set of challenges. Notable publications like The Wall Street Journal have highlighted how communities grapple with issues like noise disturbances and the scramble for court reservations. Proactive measures like designating specific hours for play, implemented by 26% of respondents, and a reservation system, adopted by 10%, are emerging as viable solutions to these teething problems.
At Bruce Evans Property Management, we recognize the significance of efficiently managing these new amenities in our HOA communities. Over 40% of survey respondents expressed high satisfaction with the upkeep and state of their pickleball courts. Moreover, 35% ensure weekly safety checks, and another 21% conduct them monthly. The overwhelming majority, almost 70%, give a thumbs up to the administration and management of their courts, rating it as either "good" or "excellent."
Looking ahead, the trajectory for pickleball's popularity seems to be only ascending. A whopping 65% of respondents either already possess pickleball courts or have blueprints to introduce them soon. For communities under Bruce Evans Property Management eyeing the addition of community activities like pickleball courts, the future is, indeed, promising.
For an in-depth view of the survey, click here.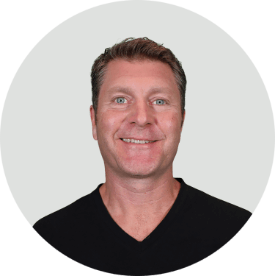 Matthew Miller
Owner of Bruce Evans Property Management
His extensive background as a business owner working within the property management industry allows him to provide valuable insights and strategies to the company. Along with a strong focus on client satisfaction and a dedication to delivering exceptional results, Matthew ensures that every client receives personalized attention and top-notch service.