The Best Banking Options for HOAs in Visalia
By Matthew Miller, Co-owner of Evans Property Management
Greetings to the vibrant communities of Visalia!
Homeowners Associations (HOA) play a pivotal role in shaping our city's residential landscape. A major responsibility of an HOA is to manage its finances prudently. With the right banking partner, an HOA can enhance its financial position and ensure sustainable growth.
Diverse Financial Needs of HOAs:
It's worth noting that HOA communities often juggle multiple bank accounts to cater to their diverse financial obligations. This can include:
Operating Cash Accounts: These accounts typically handle the day-to-day expenses of the HOA. From maintenance costs to utility bills, these accounts ensure that the community's operations run smoothly.
Reserve Accounts: Essential for long-term financial health, reserve accounts are set up to address future capital expenditures and unforeseen emergencies. This could range from infrastructural repairs like fixing a pool or roof, to unexpected events like storm damage or legal matters.
Savings Accounts: These are pivotal for accumulating interest over time. They often comprise CDs (Certificates of Deposit) and Money Market accounts. While CDs offer fixed interest rates over a stipulated period, Money Market accounts offer more liquidity, allowing HOAs to earn interest while maintaining easier access to their funds.
Understanding the intricacies of these accounts is crucial as it allows HOAs to strategically distribute funds, ensuring both short-term operational efficiency and long-term financial security.
While we haven't pinpointed the exact CD rates – as they fluctuate regularly – we have compiled a comprehensive list of local and national banks available in Visalia. Alongside, we provide contact information so you can reach out directly and get the most up-to-date interest rates for savings accounts and CDs.
Local Banks:
(Listed alphabetically, please contact each bank directly for the latest interest rates)
Non-Local (National) Banks:
Bank of America
Chase Bank
Wells Fargo
Local Visalia Credit Unions:
Credit Unions are member-owned financial cooperatives that often offer competitive rates and tailored services. They provide an excellent alternative to traditional banks for HOAs looking to maximize their returns.
Valley Strong Credit UnionServices Offered: While Valley Strong doesn't offer CDs, they have an attractive Money Market account which pays 3.75%. Though it's not a fixed guarantee, such rates typically last for around 6 months. Contact Info: Central Visalia Branch | Phone: 800-221-3311 Pros: Competitive Money Market rates, localized services tailored to the Central Valley. Cons: Absence of CD offerings, rate duration isn't fixed.
Tucoemas Credit UnionServices Offered: They currently have a special 9-month CD called the "Share Certificate" offering a lucrative 4.59%. However, it's worth noting that after the term, it does not automatically roll into another CD or their Money Market account, which currently pays at a rate of 0.2%. Contact Info: Share Certificate Special | Website | Phone: [Number missing] Pros: High-yield 9-month CD special, member-focused services. Cons: The special CD isn't renewable and doesn't automatically convert to other accounts.
Considerations for Credit Unions:
Membership Requirements: Most credit unions have criteria for membership, which might be based on location, employment, or association affiliations. Ensure your HOA is eligible to join.
Service Offerings: While credit unions often provide competitive rates, their suite of services might differ from traditional banks. Carefully review their offerings to see if they align with your HOA's needs.
Things to Consider:
Accessibility: Gauge both the bank's physical presence and the efficacy of its digital offerings.
Fees: Always delve into any hidden charges. Even a favorable interest rate might be offset by significant fees.
Terms and Conditions: Particularly for CDs, always be aware of any penalties or conditions tied to early withdrawals.
To conclude, while numerous banking options are available for HOAs in Visalia, it's imperative to select one that syncs seamlessly with the community's aspirations and operational nuances.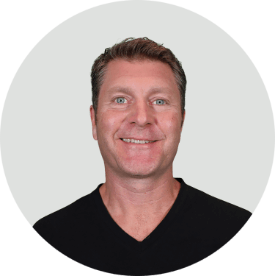 Matthew Miller
Owner of Bruce Evans Property Management
His extensive background as a business owner working within the property management industry allows him to provide valuable insights and strategies to the company. Along with a strong focus on client satisfaction and a dedication to delivering exceptional results, Matthew ensures that every client receives personalized attention and top-notch service.