Attracting Out-of-State and International Investors to Visalia, CA: Your All-In-One Solution with Bruce Evans Property Management
By Matthew Miller, Co-owner of Evans Property Management
What intrigued me the most about penning this topic was to extend a warm welcome to our NEWEST international clients. We've just onboarded a portfolio from investors residing in Germany! 🇩🇪 It's truly fascinating, isn't it? Imagining your assets being diligently managed in California while you're miles away in Germany! Dive in to discover why Visalia, CA and its neighboring areas are turning into real estate hotspots, and how Bruce Evans Property Management is the trusted hand behind it.
The allure of real estate investment has always held a certain magic, particularly in promising regions that promise not just great returns, but also a stable and thriving local economy. Visalia, CA and its neighboring areas are rapidly becoming such a hotspot. For out-of-state and international investors, this might be the gold mine they're looking for. But how does one navigate property investment in an unfamiliar territory? Enter Bruce Evans Property Management.
The Visalia Promise: Why Central California?
1. Strong Economy: Central California, with Visalia at its heart, is witnessing an economic boom. Numerous industries are thriving here, leading to increased employment opportunities and economic growth.
2. High Renter Population: A buoyant job market inevitably attracts individuals and families seeking employment. This leads to an increased demand for rental properties, ensuring steady income for property owners.
3. Population Growth: With the surge of people relocating from larger cities, there's a palpable shift. They're in search of a more cost-effective living without compromising on the quality of life. Visalia and its surroundings offer that sweet spot – more value for less money.
Bruce Evans Property Management: The Gold Standard
So, why would out-of-state or international investors entrust their properties or investment ventures to Bruce Evans Property Management?
Comprehensive Services: Whether you're an investor seeking investment properties or a homeowner needing help with current ones, Bruce Evans is your one-stop solution. They manage everything for you, ensuring you don't need to be physically present to make your investment flourish.
Diverse Portfolio: Their expertise isn't limited. They handle single-family residences, multi-family units, commercial properties, and even HOA community management. No matter the nature of your investment, they have the expertise to handle it.
Already Trusted Globally: Bruce Evans Property Management isn't just a local hero. Their portfolio boasts out-of-state and international investors, a testament to their reliability and global appeal.
Personalized Attention: Investing from afar can be daunting, but with Bruce Evans, you're not just another client. You get the dedicated, personalized attention that ensures your investment is nurtured, profitable, and hassle-free.
Knowledge and Expertise: The local real estate landscape can be intricate. But Bruce Evans, with its deep-rooted knowledge of Central California, simplifies it for you. They guide you, ensuring you make the best choices for maximum returns.
Conclusion
Visalia, CA, and its surrounding areas are more than just a good investment opportunity; they're the future of real estate in Central California. But to truly unlock this potential, partnering with a trusted name is essential. Bruce Evans Property Management embodies that trust. For out-of-state and international investors, they bridge the gap, turning distant dreams into tangible, profitable realities.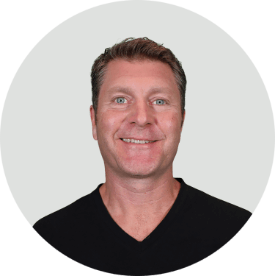 Matthew Miller
Owner of Bruce Evans Property Management
His extensive background as a business owner working within the property management industry allows him to provide valuable insights and strategies to the company. Along with a strong focus on client satisfaction and a dedication to delivering exceptional results, Matthew ensures that every client receives personalized attention and top-notch service.