Celebrating One Year of Progress and Growth at Bruce Evans Property Management
Celebrating One Year of Progress and Growth at Bruce Evans Property Management
A year flies by in the blink of an eye, and what a transformative year it has been for Bruce Evans Property Management. Today, we pause, reflect, and celebrate our first year under the leadership of Ron Byrd and Matthew Miller. In doing so, we extend our deepest gratitude to the community, our team, and our clients for your unwavering trust and support.
If you have't read last years article, you can find it HERE.
The Power of Teamwork and New Beginnings
In just a year, our journey has been nothing short of remarkable. Not only have Ron and Matthew seamlessly adopted their roles as the new stewards of this storied enterprise, but they have also infused a fresh energy into our operations. With the addition of two passionate team members, our family is growing, and with it, our capability to serve you better.
Our property portfolio has expanded too, reflecting the confidence that the Visalia community has placed in us. And through all these changes, one thing remained consistent – our commitment to excellence, a legacy that Bruce Evans himself crafted over the past 40 years.
Honoring Legacy, Crafting the Future
Speaking of Bruce, his decision to remain with us as a consultant has been invaluable. His decades-long wisdom and experience have been instrumental in guiding our team through this transition period. We feel incredibly fortunate to still have his mentorship and insights, ensuring that the company's rich history and values continue to shape our future.
For our clients who were accustomed to Bruce's leadership, this consistency has offered reassurance. And for our newer clients, it's a promise that the Bruce Evans Property Management brand remains anchored in its longstanding values of trust, professionalism, and community-centric service.
To the Future and Beyond
As we reminisce about our achievements and challenges over the past year, we feel immense pride in our team's resilience and dedication. From managing approximately 500 rental units to serving 50 HOA communities, our mission to 'Get the Work Done' has never wavered. Beyond the routine tasks, we've endeavored to be your "real estate therapist," understanding and responding to the unique challenges and aspirations of each community member.
In conclusion, as we step into another year, our promise remains unchanged. We will continue to deliver top-notch property management services, infused with the same spirit of community and excellence that Bruce Evans instilled in this company. Here's to many more years of growth, partnerships, and shared success!
Cheers,
Matthew Miller and the entire Bruce Evans Property Management team.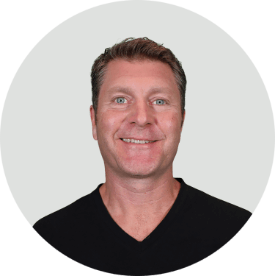 Matthew Miller
Owner of Bruce Evans Property Management
His extensive background as a business owner working within the property management industry allows him to provide valuable insights and strategies to the company. Along with a strong focus on client satisfaction and a dedication to delivering exceptional results, Matthew ensures that every client receives personalized attention and top-notch service.